Hi guys! I'm back with a book review, god I feel like I haven't wrote about a book in aaages. My last book review post was on the 16 September (here, if you're interested *plug plug*) which is a looong time in the blogivurse.
I picked this book up while in Watford (along with the last book which I reviewed wink wink nudge nudge) but I've just been super duper busy with college and work that I didn't feel like I had time to read anything. Lol. I finally picked this up last weekend after burning myself out with college revision while BB was playing xbox and I wasn't in the mood for watching Glee.
I didn't realise until afterwards that this book was #8 in the David Raker series (OMG I know! If you know me you know this has been driving me slightly crazy since. I have had to hold myself back from purchasing books #1 – #7 at least 6 times). The fact that this book wasn't first in the series definitely explains a few things.
There were a few times where memories and past characters were mentioned and I thought wtf am I supposed to get what's going on? But I expect if I had actually read the prior books it would have been a bit more meaningful to me.
This book follows the story of Richard Kite, a man who woke up with no prior memories, and David Raker is trying to figure out who he is and where he came from. What originally seems like a fairly odd, but simple, case quickly spirals when he is somehow linked to a missing body that had been found 2 years ago.
The book flicks between two stories which originally seem completely separate, however you soon realise that they are entwined. At first I was so confused with what was going on, but once I had got maybe 50-100 pages in I was completely hooked.
As you know, I normally read tweeny books or rom-coms but I picked this book up at about 9pm on Saturday evening, put it down only to get some sleep, and then got straight back to it. I finished the book Sunday morning.
There was just something about this book that was really endearing, the way it was written really made you connect with both Richard Kite and David Raker. I found myself wanting to find out who Richard Kite was nearly as much as he did.
Of course, no thriller would be complete without a brilliant twist at the end. And this book delivered 100%. I won't ruin it for you but I promise you it will leave you like this: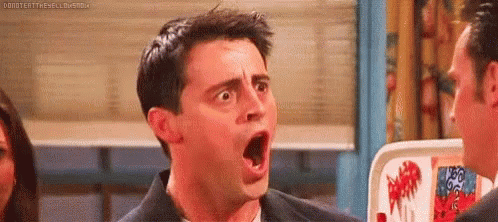 I actually loved this book so much that as soon as I finished reading I sat BB down and explained the whole story to him.
Honestly, I just can't wait to get the rest of the books now.
Have any of you read any of the other books in the series? If so, what did you think?