Hello everyone!
Just a little update post on life and how everything is ticking along.
So as you can see by my post, I've got a cold.
Now, I'm really level-headed and sensible most of the time. Until it comes to being ill. For some reason, I become the biggest drama queen in the UK and spend the whole time mooching around, looking like sh*t and talking like a man.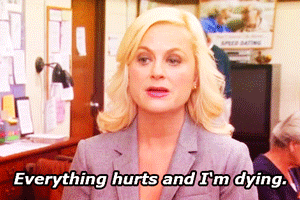 I know I'm doing it, and I know i'm being unreasonable but I just can't help it. When I'm ill I want everyone to know i am ill.
Problem is, I hate taking days off work so generally I go in and annoy everyone to the point where they wish I was AT HOME.
Luckily for them, I was off anyway on Tuesday. So instead, BB had to put up with my constant drivelling. We went to Monkey World and my eyes would just not stop watering. I don't mean a little bit here and there, I mean I was full on crying while looking at the monkeys. Any stranger would think I was some complete crazy person crying over the monkeys.
I went into the Monkey World toilets (for a wee, if you must know) and thought I'd have a little look at my face to see that ALL OF MY FOUNDATION HAD COME OFF UNDER MY EYE. I suffer from quite pink skin, so I looked crazy. BB is too kind, he hadn't told me in hope that I wouldn't notice and I'd continue to have a good day.
So I tried to blend my face in, which just took the make-up off my cheek too. I thought there was nothing left to lose, so I decided to take all of my make-up off. There was only tissue and water so off I went. All was fine until the WHOLE OF MONKEY WORLD apparently suddenly needed the toilet and I was surrounded by people wondering who this strange woman was crying with bunched up tissue and patchy orange eyebrows.
Anyway, other than that life is going well. I had my diet blip, but the weight has gone again. I've now lost 12 pounds. Good thing is as I've been ill (i'm not sure if you knew) I haven't had much of an appetite so the weight has been falling off.
BB and I are away end of next week (we're going to the zoo & then shopping, woohoo!) so I'm sure some of the weight will pile on. But oh well, at the moment I'm more excited for scones and pizza.
Also, don't know if any of you use the Goodreads app, but my username on it is Resr (I think) and I'd love to have some of you guys on here to compare books with.
Thanks for reading,
RESR xxx